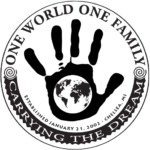 Hello OWOF Supporters. Alot to cover this month. Please take a minute to read and be up-to-date. We're always interested in articles or events you want to submit!
---
October 10 is Indigenous Peoples' Day
Monday, October 10, 6:30 – 7:30 p.m., at the Chelsea District Library. Join Anishinaabe member Jenny Rentfrow from the Nokomis Center in Okemos to learn more about the history of indigenous people in Michigan. An event by the OWOF Action Group for Native American Heritage.
---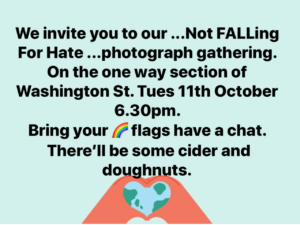 Chelsea has had a rash of pride flags being stolen and destroyed. Two houses on Washington Street were among the first victims and those residents have called for a rally on their street. OWOF Board authorized the purchase of pride flags to distribute at the rally. (Donations appreciated but not required.) Please come and stand against hate! (If you would like a flag but can't make the rally, please email us. owofchelsea@gmail.com)
---
Refugee Resettlement in Washtenaw County 2022
The City of Chelsea Human Rights Commission is holding a panel discussion on November 17 at 6pm at the Chelsea District Library. OWOF is one of the co-sponsors. Sandra Vadlamudi and Carolyn Stilwell are our representatives to this planning committee. Please let us know if you'd like to be involved in planning future events.
---
School Board Election Update
As expected, the local School Board election has reflected the issues and division that are part of School Board elections nationwide. Most recently, an ugly homophobic and anti-trans email was sent to individuals and organizations around town (OWOF received one) and a flyer was posted at some local businesses. It tried to use fear and hate to target (4) candidates who have spoken out in support of gay and trans youth and the school's Diversity, Belonging, Equity and Inclusion efforts. Read this particularly eloquent response. It points out that these candidates are not the victims, but our LGBTQ+ citizens are the ones who are targeted – again.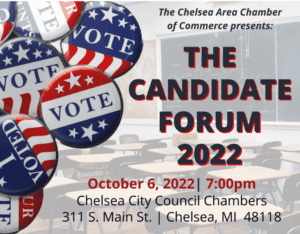 The Chelsea Chamber of Commerce held a School Board Candidate Forum on October 6, 2022. The Chamber will have a recording of the Forum available online at chelseamich.com
Recent articles have summarized the issues around teaching about racism and gender identity in our schools. Our State Senator, Lana Theis, has sponsored one of the anti-CRT bills in the State Senate.
Critical race theory flap makes teachers tiptoe on slavery, racism topics
The critics were right: Critical Race Theory is just a cover for silencing educators
LGBTQ Books Debate leads to opposing rallies
---
MLK Jr. Day 2023
We are starting to plan our activities for MLK Jr. Day in January. HELP IS NEEDED. We are hoping to have a meeting later in October to start brainstorming and planning. Please let us know that you are interested in helping in any capacity or time commitment. owofchelsea@gmail.com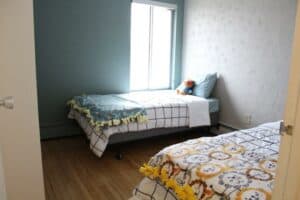 Last January, we had a greatly reduced event thanks to Covid but we did make and collect articles to help newly arrived Afghan refugees. Here is an article about refugee resettlement and the picture is from the article. The blankets at the end of the beds are what we made!!!
https://www.pbs.org/newshour/nation/tens-of-thousands-of-afghans-have-resettled-across-the-u-s-now-the-challenge-is-making-a-home (Photograph by Natalie Reitz, Detroit Public TV)
---
Summer Event 2023
We had a pleasant summer evening membership event on August 18. About 30 people came to enjoy ice cream sundaes and talk about current issues. Some new faces joined us and we got a good response to our sign-up sheets for the Action Groups. Thank you to all who donated items and time to make this event a success.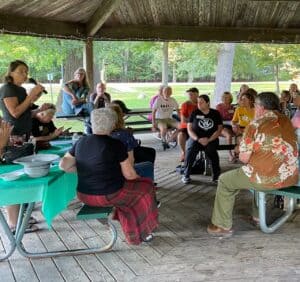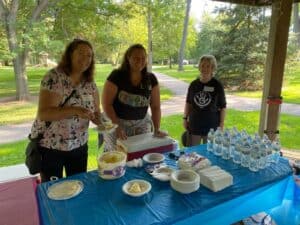 Chelsea Policing – Where we stand
We need to take a minute and realize how far we've come. In June 2020, we held a 400-person rally in support of Black Lives Matter following the murder of George Floyd. A summer of protest marches followed that included an assault on a young woman of color and a police response that itself generated community outrage and protest. Two long listening sessions followed. An examination of the police response was conducted by an attorney (Judge Report) and a full-scale audit of the department was conducted by Bobcat Consulting. Out of the Bobcat report, a 14-member Public Safety Citizens Task Force was formed to help organize our response to the report. From that effort, a streamlined 5-member Strategic Planning Group has been formed to help plot the reforms needed in the department. And, finally, a new Chief has been hired! All of these events involved many individual citizens and a new Council and Mayor. Never underestimate what a difference your efforts can make!
A summary of the events and related documents are in the Community Policing Reform section of our webpage. www.owofchelsea.org/resources
---
New Chief selected!
After public interviews and an opportunity for the public to meet the candidate, Kevin Kazyak was offered the position. He has a 28-yr law enforcement background, most recently deputy police chief of Waterford Township. He was very enthusiastic about listening to the citizens and community policing. He is experienced in writing policy and recruiting. He felt that the most critical Bobcat reforms could be implemented within 90 days. His hiring is dependent on background checks and salary negotiations.
Call for OWOF Board members!
Have you thought about getting involved? We are looking for two new board members to help set the direction for One World One Family. We meet via zoom once a month for an hour. No experience is needed, just an enthusiasm for social justice and a desire to help respond to current issues in our community. Please email owofchelsea@gmail.com or call Joanne (734-748-3564) or a current Board member
Hometown Holidays Light Poles
It's that time again! The last two years One World One Family has participated by decorating a downtown light pole with Doves of Peace. We need a project lead for this year! If you have an idea or would be willing to lead our efforts, please let us know! The idea could be very simple just to keep our presence. Email owofchelsea@gmail.com. The Chamber of Commerce is looking for responses this month.
---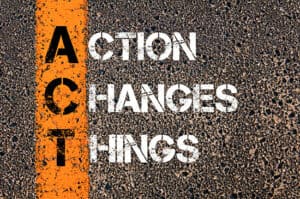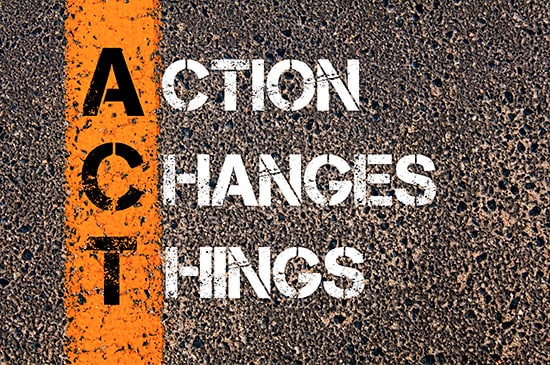 Joanne Ladio, President
Jane Pacheco, Vice-President
Carolyn Stilwell, Secretary
Sandra Vadlamudi, Treasurer
LeAnn Seto
Mark VanDeWege
Alex Moore
Sudha Myers
Thank you for your time and attention. Stay engaged!
Your OWOF Team